[Webinar]
UDAAP Compliance Under CFPB Director Chopra
Watch on demand
Rhonda McGill, PerformLine's Sr. Director of Client Solutions, sits down with Tony Alexis, former Head of Enforcement at the CFPB and current Partner at Goodwin, to discuss recent UDAAP developments from the CFPB, including:
The recision of the Abusiveness Policy Statement last year
The inclusion of discrimination under the scope of "unfairness" for UDAAP and the updated examination manual
The recently updated procedural rules that provide the Bureau—and Director Chopra—the authority to carry out enforcement actions "in-house"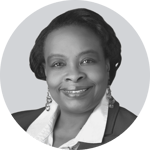 Rhonda McGill
Sr. Director of Client Solutions
PerformLine
As Senior Director of Client Solutions, Rhonda is responsible for leading PerformLine's voice of the customer initiatives as the company continues to invest in its industry-leading compliance technology.
Rhonda has over 20 years of experience in the housing and mortgage industry, including loan origination and refinancing, affordable housing development, homebuyer education, and mortgage industry compliance with anti-money laundering, marketing, fair lending, & licensing.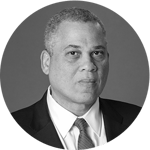 Tony Alexis
Partner
Goodwin Law
Tony Alexis is a partner in Goodwin's Complex Business Litigation and Dispute Resolution and Financial Industry Litigation practices focusing on Consumer Financial Services Litigation and serves as the head of the firm's Consumer Financial Services Enforcement practice.
Mr. Alexis' practice focuses on representing financial services institutions and litigation matters, with a focus on class action litigation and government and regulatory investigations. Prior to joining Goodwin in 2017, Mr. Alexis served as Assistant Director and Head of the Office of Enforcement at the Consumer Financial Protection Bureau (CFPB), where he developed and managed the CFPB's enforcement strategy, consumer financial investigations and litigation.